Failte Ireland Approved Bed & Breakfast
Welcome to Avondale Farmhouse B&B located in Pettigo, County Donegal. Avondale is a modern farmhouse set in the midst of a 300-acre farm on the Co Donegal and Co Fermanagh border. The Donegal hills and rolling landscape are right on the doorstep. Mary Leonard has been welcoming thousands of guests for over 20 years at Avondale and you can be guaranteed a hearty welcome from this family run farmhouse.
The location of the farmhouse offers private and secure off road car parking. The entire accommodation is spotless, comfortable and relaxing with the use of the living room to relax.
Facilities include
Major Credit cards accepted
Tea/Coffee & Home baking on arrival
Private off-road parking
Ground floor bedrooms
Free Wi-Fi
Hair Dryer and Toiletries provided
Non-Smoking House
Booking.com reservations are cash only as per booking policy
B&B Ireland Vouchers Accepted
Tea/Coffee available throughout the day in the dining room
Avondale in Pettigo is an ideal base to stop and rest before traveling to Donegal, the wider Northwest and beyond into Northern Ireland. The home from home atmosphere and down to earth charm Mary is well known for by guests from all around the world are hallmarks of Irish hospitality at its best.
Avondale Farmhouse offers comfortable and well-appointed guest rooms, our location is central to many of the most popular sightseeing destinations … but above all, a visit to Avondale is a chance to experience farm life amongst the lakes and lush countryside of Fermanagh and Donegal.
For equestrian enthusiasts, we have a stable available and can also offer accommodation for your horses or ponies!
Comfortable B&B
We have three well-appointed guest rooms (two are ensuite) …
Close to Lough Derg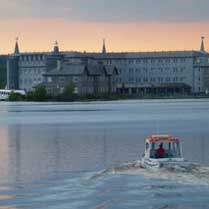 Lough Derg lies about 4 miles north of the village of Pettigo …
A Great Location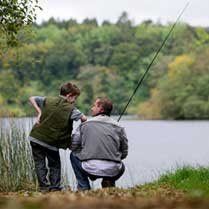 Our central location is ideal for touring and sight-seeing …